Care Café

Even if you missed it, you can still join us! Copy and share the link above with those who may want to check it out.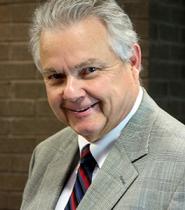 The Care Café is the only fundraising event we hold each year to raise funds to help neighbors in need. The fundraising goal this year is $140,000. We need your support to meet that goal!
You'll hear stories from our clients, Isaac and Kim. Tom Thibodeau, our keynote speaker, will inspire you with his talk, "Love Made Visible".  In less than 25 minutes, you'll learn the many ways St. Vincent de Paul — Madison serves local needs right here in Dane County
Guest speaker Tom Thibodeau
is the Distinguished Professor of Servant Leadership at Viterbo University in La Crosse, WI. He is a husband, father, grandfather, teacher, and an active community member from Wisconsin Rapids who has done nothing since coming to Viterbo in 1984 but inspire students and change the world. Through the years his infectious enthusiasm, compassion, and commitment to leadership and service have also inspired countless colleagues and community members. He is the founder of the Master of Arts in Servant Leadership, the first master's degree of its kind in the nation, and also a founding member of hospitality and fellowship resource Place of Grace, in La Crosse. Tom is a popular professor, talented public speaker, and an extremely active community member who lives the Viterbo values. He regularly leads The Ethical Life seminars, often team teaching with Rick Kyte, and also offers a Serving the Common Good seminar focused on homelessness.
Contact Julie Bennett at jbennett@svdpmadison.org or 608-442-7200 x 32 with any questions or feedback on our first virtual event!
Please consider a Care Café gift to support our programs to feed, heal, house and clothe people coping with poverty. These programs assist Dane County residents who struggle with food insecurity, chronic health challenges, homelessness and more. Thank you for your support!
Thank you to all of our sponsors for their support, especially our Platinum Sponsors: Aprilaire, Hausmann-Johnson Insurance, and SSM Health!
Platinum Partners
Gold Partners
DeWitt LLP
First Weber Foundation, Inc.
RBC Tancill Wealth Management
Simply Creative Productions
Sub-Zero – Wolf – Cove
US Bank
UW Health and Quartz / UnityPoint Health – Meriter
Silver Partners
Associated Bank
Bank of Sun Prairie
Diocese of Madison
Oak Bank
Park Bank
CUNA Mutual
Hy Cite Enterprises
Bronze Partners
Bank of Cross Plains
Catholic Charities
First Business Bank
Foley & Lardner LLP
Madison Catholic Woman's Club
Monona Bank
Wells Fargo
WPS Health Solutions